Here are the worst list building mistakes that marketers make. If you're struggling right now with your list building, you're probably making some of these mistakes. At all costs, you should avoid these so you get targeted subscribers who are wanting to hear from you.
Below are the 10 mistakes to need to avoid and a solution for each point, so here we go.
1. Weak headline
When it comes to marketing, copy is right at the top of things you want to optimize. If your headline is weak, your visitor is not going to read the rest of the page. A headline's purpose is to encourage the reader to read the page.
A good headline will scream the benefits of the visitor staying on the page. What is the reader going to get here? How is it going to change their lives? If you can answer those questions you've got a receipt for a good headline.
2. Poor call to action
If your call to action is weak, then the visitor is not going to be compelled to take action – which is to opt-in to your list. Use a strong CTA above your form and on your subscriber button. Use words like "Enter your email here" and on the subscribe button, don't say "Subscribe" – instead, use a phrase like "Yes, Send Me The Download".
3. Slow loading page
Website load speed is a massively overlooked part of marketing online. Your page needs to load fast – or else, your visitor will get fed up with waiting and hit the back button. If you use WordPress, then you're probably going to have some speed issues on a cheap server because WordPress is notorious for being heavy on server resources.
You need to have your site on a fast web server. Good, fast web hosting will cost you around $20/mth. You might want to look at getting a VPS (virtual private server) which will give you excellent speed.
The other option is to use a page builder like Convertri to create and host your squeeze pages on. Convertri's main sales point is that they have incredibly fast page load speed. I can attribute to this because I am a happy convertri user of many years. You can try out Convertri for free here.
4. Too many fields on the form
The more things your visitor has to do at your page, the more resistance there will be to taking action. Unless you've got a specific reason for collecting their name, telephone number, D.O.B or so on, don't do it.
If you only want to send them emails, such as a newsletter and/or offers, then getting their email alone is enough.
5. Opt-in form doesn't stick out
Since the whole goal of your opt-in page is to collect email addresses through the opt-in form, it needs to stand out! Don't have it too small or be blending in with the background or hidden amongst too much text. Your visitor should be able to see the opt-in form clearly and know that this is where they have to put there email in.
6. Not customizing your 'Thank you page'
Because if you don't you're missing out on chances to move your prospect along the sales process.
Every page that your visitor hits after they opt-in should be customized with at least your branding, but better yet, another call to action. The sales process is a series of steps. Each interaction they have with you must be meaningful. A blank 'confirmation' page or 'thank you page' is a valuable opportunity lost.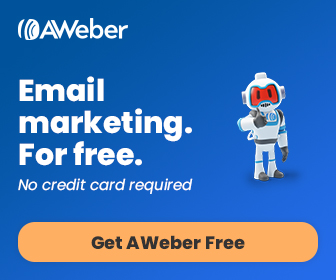 7. Zero follow-up emails in your autoresponder
If your subscribers don't hear from you immediately after signing up, they'll think something is wrong. If you send a broadcast to your list every day then you might be able to get away with it. But if you email once a week every 'once in a while', then they'll likely forget they've signed up to your list and be surprised when they get an email from you.
You have to get your subscriber to learn your name and what you do ASAP. So set your autoresponder to send an email every day for 7 days at first. This is what I find works best to get them to remember my name and business.
8. Buying email lists
There are many things wrong with this. The main one being that they didn't opt-in (give you permission) to email them, so first of all, you're spamming if you email a bought list.
The next thing is that 1 million emails does not mean you will get a heap of sales. If they're all untargeted people, your emails will be ignored and/or reported as spam. Don't buy email lists.
Quality is better than quantity. Get genuine people signing up who want to hear from you and are giving you permission to email them. People searching for YOU are going to be much more responsive rather than the other way around.
9. Not tracking your traffic
This is one of the most common mistakes for beginner email list builders. Tracking can be a bit confusing at first as well as an extra cost that doesn't really seem essential. But tracking is more important than you think – even if you're not list building. Advertising or getting any type of traffic without tracking is like trying to shoot a target with your eyes closed. You really need to see where your ad money is going and which traffic is turning into sales.
For beginners and advanced marketers alike, you can't go past Clickmagick as a tracking tool. It's easy to use, and they have a heap of tutorials and excellent support so you won't ever get stuck with it. Start using ClickMagick for free here.
10. Using an undesirable lead magnet
If you're using a tired old PDF with info that they can easily find with a quick Google search, in a blog post or on Youtube, then they're most likely not going to give you their email to get your free bribe. It has to be unique and interesting and help them move closer to their goal i.e. save time, save money, lose weight, feel better, etc.
If there is some 'secret' that you have that on-one else is talking about, that is what makes an attractive lead magnet. Another great ideas are a case study or an interview with an expert. Free trials are a great option too, to get leads on your list.
Hate writing ebooks but want lead magnets in various niches? Check out https://get.squeezekits.com where you can get 2 new pre-made lead magnet kits every month for a low cost.
Good luck with your list building! Avoid these costly mistakes so you can get better performance from your list building efforts.
To your success,
Stuart Stirling